The Garnet Valley Track team had a successful May and dominated State Championships!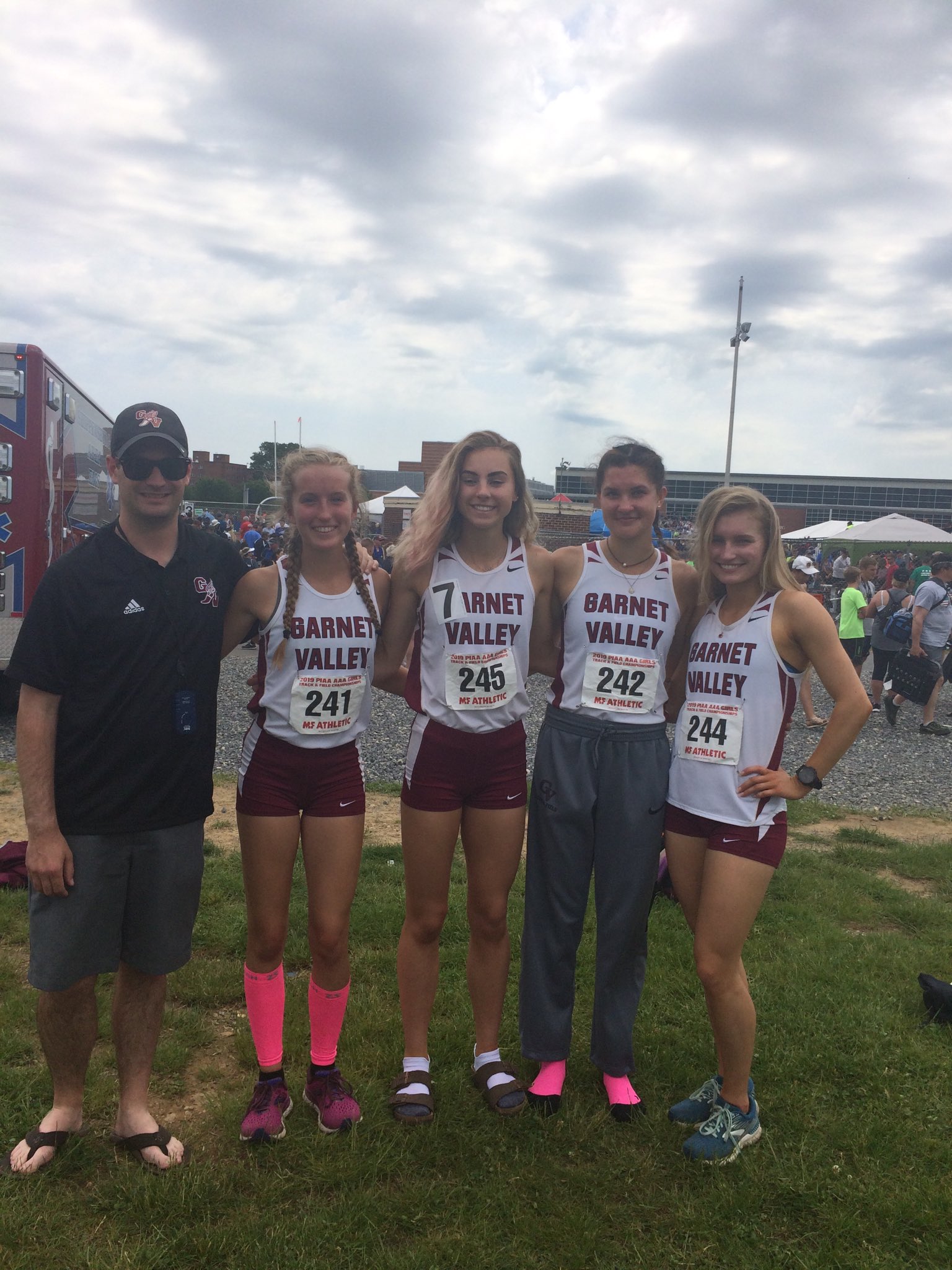 Track Stars Anna Kent, Ana Erley, Liv Descovich, and Grace Zamrowski ran the 4x800m, and placed tenth in the entire state of Pennsylvania.
Despite the cloudy weather of the day, the Jags pulled of a shining win for the team as a whole. Two Jags in particular impressed spectators that had the honor of watching this feat of athleticism.
Boy's Track Star Larry Coaxum had a spectacular performance in the triple jump, placing fifth in the state.
Not far behind is Eric Albright, who runs the 800m, placed fifth and finished with an impressive time of 1:55.34.
The Jags sure impressed us this season, and we hope they can pull it off again next season!
All photos courtesy of the Boys and Girls Track Team Twitter.