By: Alec Eskin
The Garnet Valley girls basketball team looks much improved from last year so far this season. Currently, they sit with a 4-3 record, after seven games last year, they were 2-5, so they have made a big leap. They just finished in 2nd place in the holiday tournament where Haylie Adamski was voted the best player on Garnet Valley. Also, they have been receiving high quality minutes from a lot of their freshman and sophomores Haylie Adamski, Emily Olsen, Savannah Saunders, and Kylie Mulholand. Also, they have been lead by a really good senior group in Ava Possenti, Carly DiSabatino, and Katelyn Dugery.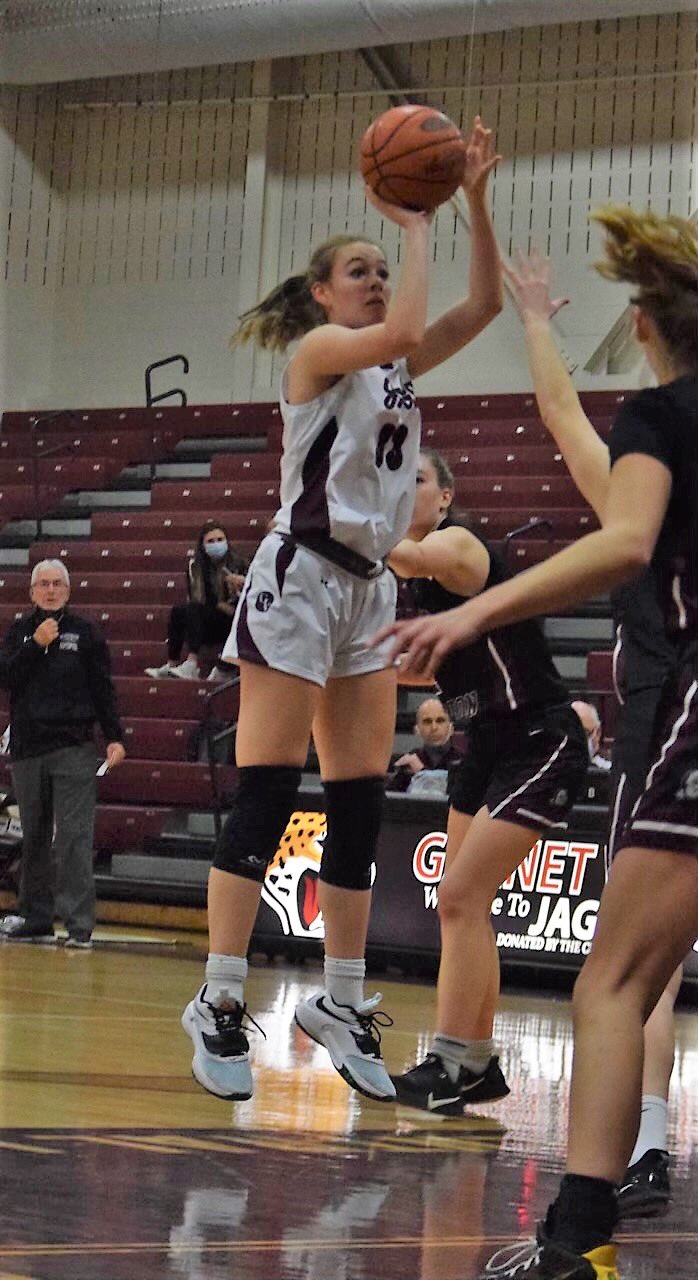 On offense, they have been the Jaguars have been scoring more and filling the stat sheet in general this year more than previous years. the main cupric for this is that they have been shooting the ball much better this year than last year. Their shooting from outside of the paint specifically has much improved. They players Garnet Valley retained from last year have improved and the new players are really good shooter. This makes for a really good combination. However, they have been creating a lot of turnovers which has held them back in games this year. But, this team is only seven games into their season and there has been less of those as the season has gone on.
On the defensive front, it has been more successful this year. This team has been generating a lot of turnovers thanks to DiSabatino and Possenti. Both of them have been very successful with guarding point guards and shooting guards on the outside. Possenti's absence in the holiday tournament was noticed on defense as opposing guards were able to hit a lot of threes. Then, Adamski has been able to prevent wing players from getting comfortable. Against Great Valley, she was able to shut down Laura Lum for the majority of the second half.
Next up for the Jaguars in the new year is mostly Central League teams. However, they are much improved. Conestoga and Haverford have been able to start off the year red hot and Garnet Valley will be playing them four times down the stretch. This will be a test for them and it could be a sign of how things will go for them the rest of the year. Overall, it has been a year of promise as the new freshman and sophomores are having statement games.