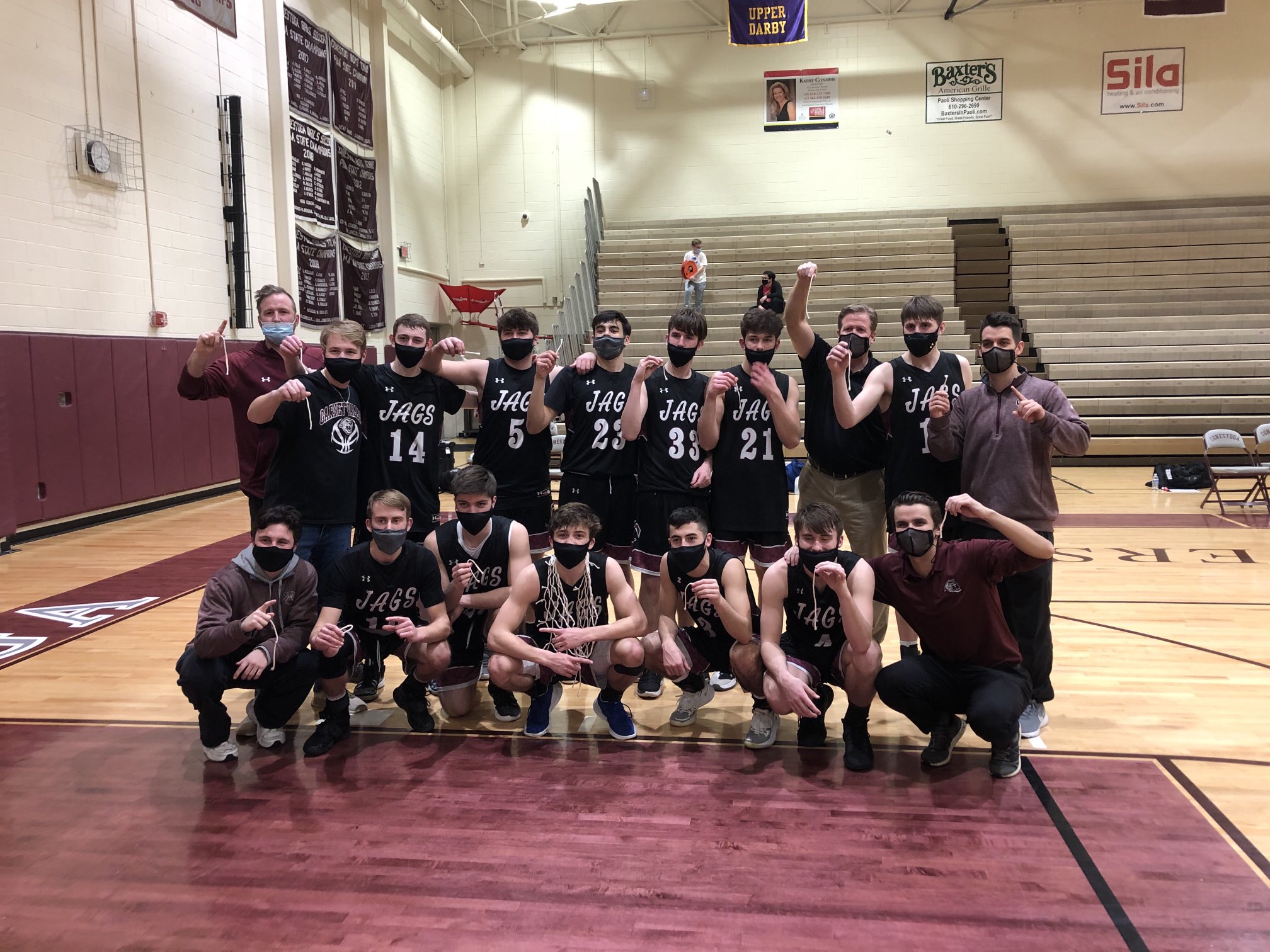 By: Alec Eskin
After Conestoga came to Garnet Valley earlier in the year and won, most had the feeling that this was not over and that these two teams would meet again. In the end, that feeling was correct. Garnet Valley had a little extra motivation coming in after losing last year's Central League semifinal game against Haverford. It was a sombering feeling leaving that game last year and this basketball team never let that feeling go. This team has fought a long way to get to the championship game and this time they took advantage in arguably one of the best game this year as they pulled a massive upset over a very good Conestoga team. Garnet Valley was helped out a long the way by way of Carl Schaller and Ryan Wooten scoring a season high 14 points, they were able to win by a final score of 52-39. Lets get into the recap of both teams nights . . .
Garnet Valley I thought played their best overall game this year on both ends of the floor by being able to shoot the three so well and being able to stop Michael Walz and Andrew Fox despite having a 4-5 inch advantage on both Langan and McKee, Garnet Valley's two interior defenders. Carl Schaller played a fantastic game, scoring 18 points, three rebounds and one assist. Also, Ryan Wooten had by far his best game of the year shooting 4-7 from three and 14 points overall. On defense, is where the unsung heroes of the night were. Both Gannon McKee and Justin Langan were playing stingy interior defense against maybe the two best big men in the Central League. Both of them were playing spectacular defense in the paint and held both Walz and Fox to a combined 21 points in the entire game. Langan had four rebounds and two blocks and McKee had one rebound and a steal. Lastly, Max Koehler was very efficient yesterday who was 3-3 on free throws with four rebounds and three steals to go along with that. Overall, a fantastic night for Garnet Valley and a historic one as well.
For Conestoga, they were looking to win their first Central League title since 2008. However, that would not come to fruition. They were seemingly frustrated all game and could not run the offense the way they usually could. On the inside, they could not get that many buckets for long periods of time and could be what ended up costing them the game. They were able too make it a five point game with just under two minutes to go in the 4th quarter thanks to some really good defense on their part. But, right after they cut the deficit to five, Walz fouled Schaller and then got a technical foul on the same play for slamming the ball on the ground. The momentum shifted back into Garnet Valley's favor and expanded their lead to eight and Conestoga would never recover. However, they have a really good team and have the number 2 seed in Districts, so this is a really good team and I expect them to do some really good things down the stretch. This Conestoga team is one of the best I've seen and could be a force to be recon with.
Garnet Valley will be playing at home on Tuesday at 7:00 PM against the winner of the Upper Dublin vs Haverford game, which will be played on Saturday. Conestoga will be playing at home at 7:00 PM as well. They will face the winner of the Strath Haven vs North Penn game. Both of these teams are among the best in District One and could make it deep into the playoffs. There could still be a lot of basketball to be played.