By Sam Bennett
The thirteenth week in this insane NFL season is yet another with high stakes for every team vying for playoff contention, as well as those seeking a high pick in this year's coming draft. With Thursday night's game cancelled, here's a (slightly extensive) rundown of what to expect this week in the NFL.
1 PM ET Kickoff
Saints (-3.0) at Falcons
O/U: 46
The first game of the week brings a divisional matchup that we saw just two weeks ago, but much seems to have changed since then. After Taysom Hill's first start in week 11, in which he completed 18 of 23 passes for 233 yards, going for 49 and 2 on the ground, Hill regressed to more of what the NFL world expected, with only 78 passing yards and a pick this past week, still adding two rushing scores. However, this poor performance was likely more to do with the game script than Hill himself, as the Saints were largely carried by their running game, not needing to pass much against the quarterback-less Broncos. Still, something to consider going forward. While last game was not the best indicator, New Orleans' defense has been nothing short of brilliant over the past four weeks and will look to stop the Falcon's high powered passing game.
On the other hand, the Falcons had their most impressive performance of the season last week, pummelling John Gruden's playoff-bound Raiders 41-3, doing so without the help of Julio Jones. They were able to do so largely because most of the Falcon's offense was created by the five turnovers forced by the D. While this is encouraging, it is highly unlikely that Sean Payton will allow his quarterback to turn the ball over four times, especially against a defense that has been less than great throughout the season.
Pick: Saints 28, Falcons 14
Lions at Bears (-3.0)
O/U: 44.5
A tale as old as time. The Lions got out to a hot start, but the tires quickly fell off. It's hard to blame Matthew Stafford, as his supporting cast is made up of essentially Marvin Jones, T.J. Hockenson, and D'Andre Swift since star receiver Kenny Golladay went down in week 8. As of now, it appears as if Golladay will remain down for week 13. This makes a huge difference in the Lions' chances, as they were far superior with him on the field than they are without him. But with Swift coming back, even without Golladay, they should put up more of a fight than they did last Thursday against Houston.
Now comes Chicago. Starting 5-1, how the mighty have fallen—losing five in a row and looking dazed and confused on offense. Not to mention their great defense getting dismantled last week by Aaron Rodgers and associates. It seemingly doesn't matter who their quarterback is, as both have shown to be backup caliber, to put it nicely. Detroit's defense is very beatable, but the Bears seem to be in an inescapable rut. However, they may not need to put up that many points if Kenny G is once again missing.
For this prediction, assume Golladay does miss, but if he is in, don't be surprised if the Lions can put up 24+ on Chicago.
Pick: Bears 20, Lions 17
Browns at Titans (-5.5)
O/U: 54
Over the past few games, the Browns have been able to punish their opponents on the ground due to the return of superstar running back Nick Chubb. This could very well continue this week, as Chubb has shown no signs of slowing down, and the Titans have been fairly beatable on the ground. But, with Baker Mayfield's inability to move the ball through the air, look for Mike Vrabel to gameplan to stop the run.
Now for the Titans, there are only really two words that need to be said. King Henry. The man has been simply unstoppable, putting his abilities fully on display last week against the stout Colts' defense. Additionally, Ryan Tannehill has shown he is more than capable of picking apart the defense, due to the looming threat of Henry causing the defense to constantly have enough men in the box to stop him. While Myles Garrett will return for the Browns line, expect a good game for the Tennessee offensive unit.
Pick: Titans 30, Browns 23
Bengals at Dolphins (-11.5)
O/U: 42
Not much to say here. The Bengals have yet to crack 200 yards since Joe Borrow went down, scoring a number of points that can be counted on two hands. Meanwhile, the Dolphins' defense has been solid, and with Ryan Fitzpatrick, their offense is at least average.
Pick: Dolphins 24, Bengals 10
Jaguars at Vikings (-9.5)
O/U: 52
Since winning their first game, the Jaguars have gone on a Jetsian 10 game losing streak. With Mike Glennon looking to run it back, it's unlikely that the Jaguars have a passing explosion this coming week, even against Minnesota's poor secondary. But, if there has been one bright spot for the Jags offense, it has been James Robinson, the star undrafted rookie running back that will likely continue to have success against the middle of the pack Vikings defense.
Minnesota, in contrast, has been great the past few weeks, with the odd blemish of a loss against the Cowboys in week 11. Following this success, Dalvin Cook has been unstoppable. This is likely to continue against the 29th ranked run defense in the league. Could he have his fourth 150+ yard rushing performance on Sunday? Barring a snap count or injury, signs are pointing towards yes. Kirk Cousins and Justin Jefferson are also unlikely to have much trouble through the air if they so choose.
Pick: Vikings 30, Jaguars 17
Raiders (-8.0) at Jets
O/U: 47.5
Another game with not much to discuss. Although the Raiders had a stinker last week against Atlanta, the Jets are winless at 0-11. So, Vegas is likely to have a bounceback week and continue their bid for the postseason. Derek Carr will have more success against this Jets defense compared to last week, and the chance is close to zero that he repeats his four turnover performance from last week.
Pick: Raiders 27, Jets 17
Colts (-3.0) at Texans
O/U: 51.5
The Colts have undoubtedly been one of the most pleasant surprises so far this year. Their running game should be able to have great success against the second-worst running defense in the league. It is unclear whether rookie Jonathan Taylor will come back this week, but Jordan Wilkins and Nyheim Hines should be able to pick up the slack. The Texans passing defense is not far superior to their rushing, so Phillip Rivers will likely have his way if need be.
On the other side, the Texans are unlikely to have much success against the Colts defensive unit. While Indianapolis showed they may be susceptible to the running game last week against the Titans, Houston has the second-worst attack in the league, and won't be able to lean on that part of their offense. Unfortunately, their top receiving weapon, Will Fuller V, has been suspended for the final six games of the season, leaving pretty much only Brandin Cooks to find his way against the elite secondary of the Colts. Deshaun Watson will have great difficulty making his way down the field with his arm in this contest.
Pick: Colts 27, Texans 16
4:05 PM ET Kickoff
Rams (-3.0) at Cardinals
O/U: 48.5
In the first divisional game between these two, the Rams will likely have great success on offense. The Cardinals have allowed 28 or more points four of the past five games, with their only success coming last week, allowing 20 to the rather below average New England attack. While the Rams have certainly not been lighting the world on fire, they are an above-average offense, and the combination of Cooper Kupp, Robert Woods, Darrell Henderson, Tyler Higbee, and rookie Cam Akers should be able to score a good amount on Sunday afternoon.
The Cardinals are going in the complete opposite direction that they were through the first seven games of the season, in which they were 5-2. After losing to the under five-hundred Patriots, Arizona is 1-3 in their last four, and if not for the heroics of DeAndre Hopkins, they would be on a four-game skid. With their main source of offense being rushing, it's probable that they have a degree of difficulty against a Rams front that includes the second-best, if not the best player in the league, Aaron Donald. It also doesn't help that Jalen Ramsey will likely be shadowing Hopkins for most if not all of the game.
Pick: Rams 24, Cardinals 20
Giants at Seahawks (-10.0)
O/U: 48
While the Giants are on a three-game winning streak, they now have Colt McCoy under center with Daniel Jones missing the game due to a hamstring injury. Previously a starter for Washington, McCoy is not the least competent backup in the league, but he is definitely not starting caliber. Lacking offensive weapons, the Giants will likely have difficulty getting up and down the field, despite Seattle's porous defense.
The Seahawks are finally back at full strength, with Chris Carson probable to get much more of a workload than he did in his first game back from injury this past Monday Night. And when Carson finishes the whole game, Seattle is unbeaten, 6-0. While the Giants' defense has been surprisingly good so far this season, the Seahawks may just be able to overwhelm them with a mix of pounding the ball and big plays out of DK Metcalf and Tyler Lockett.
Pick: Seahawks 30, Giants 17
4:25 PM ET Kickoff
Eagles at Packers (-9.5)
O/U: 46.5
Over the course of 11 games, the Eagles have turned from a contender for the postseason into a franchise falling apart at the seams (though they could still make it out of the NFC East). From a quarterback who has, by nearly every passing statistic, been the worst in the entire NFL, to a coach who can't seem to make a rational decision, it seems like Philadelphia is in desperate need of change. Maybe if they give the ball to Miles Sanders more than six times against the Packers' very-rush-susceptible defense, they may be able to get into opposing territory, slow the pace of the game down and hold off Rodgers, Adams, and Jones for a bit. However, it seems unlikely that the Eagles will improve on offense this week.
Offensively on the other side, Green Bay has been mostly unstoppable for the most of this year. They are likely to continue their offensive barrage against Philly's defense, even though this is the top 10 defense in the league based on yards allowed. But a great defense didn't stop Aaron Rodgers last week, and he is unlikely to be stopped this week either.
Pick: Packers 30, Eagles 19
Patriots at Chargers (Even)
O/U: 47
Coming off a win against the Cardinals, Cam Newton leads the Patriots into Inglewood to take on the seemingly always depleted Chargers defense. As of late, however, LA's defensive unit has been more stringent, which could give Newton and the rest of the offensive ensemble some difficulty. But where the Chargers are more susceptible is the running game, which plays towards the Patriots' strength, the four-headed attack of Newton, Harris, White, and Michel. I wouldn't expect large amounts of offense from the Pats, but when some does come, it is very likely to come via the ground.
Though Justin Herbert has been one of the most electric players and outstanding rookies of the season, it cannot be denied that the Chargers have had a lack of success with him under center. Being historically great against rookie play-callers, Bill Belichick will come up with an attack to at least slow Herbert down. This could begin with attempting to take away the offense's primary receiving weapon, Keenan Allen, by shadowing him with Stephon Gillmore. However, with the return of Austin Ekeler last week, another dimension is added to the Los Angeles offense that had previously been missing. This could be enough to take down New England, a win that could be vital should Anthony Lynn want any chance at maintaining his job status going forward.
Pick: Chargers 24, Patriots 20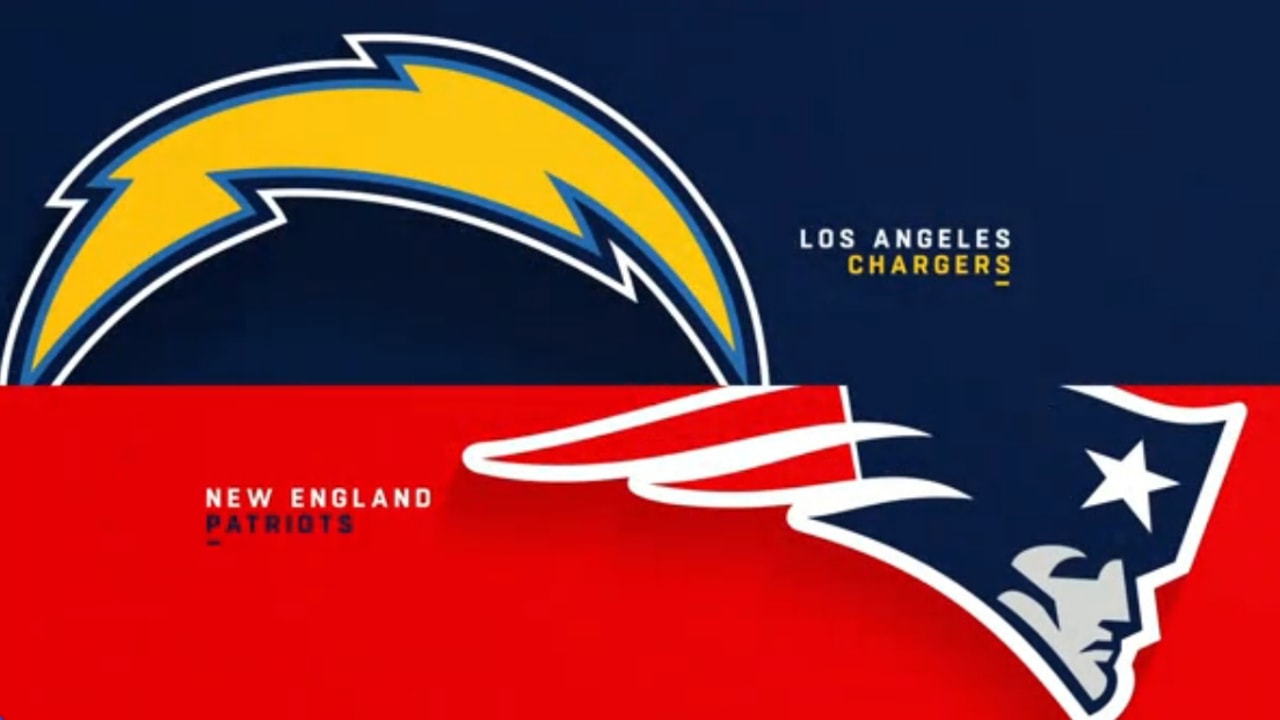 8:20 PM ET Kickoff
Broncos at Chiefs (-14.0)
O/U: 51
Yet another game that will not be much of a competition. The most interesting storylines about this game are the return of Drew Lock after the Broncos went without a quarterback last week and the continuing MVP campaign of Patrick Mahomes. Besides that, there is not much to say. Expect the Chiefs to have barely any trouble against the Denver defensive unit, and not much stopping their offensive attack either.
Pick: Chiefs 35, Broncos 17
Monday Night
Bills (-3.0) at 49ers
O/U: 48
The Bills are looking to continue their outstanding season against a 49ers team that just had a solid win over the division rival Rams. While the Bills are 8-3, they should really be 9-2 and are rightly considered one of the best teams in the league. Look for Josh Allen to continue his dominance and Stephon Diggs to return to form after a bit of an off week against the Chargers. However, it will be interesting to watch if the Bills can continue their peak offensive output with John Brown now on IR, as it has been documented how much his presence improves Allen and the offense as a whole.
The 49ers last week swept their season series with the Rams, as Raheem Mostert returned at halfback. This marks the return of an important piece in Kyle Shannahan's offense, one that has continued to be crippled by injuries to key players. Because of the continued absence of George Kittle and Jimmy G, San Francisco's attack is unlikely to be able to keep up with that of the high-flying Bills.
Pick: Bills 27, 49ers 20
TBD
Football Team at Steelers (TBD)
O/U: TBD
The Steelers are coming off a week in which their game was suspended almost an entire week, but expect them to be as good as ever. This one shouldn't be too much of a contest. While the Football Team is coming off a great divisional win, it's highly unlikely they come into Pittsburg and bring the Steelers' undefeated season to an end.
Pick: Steelers 30, Football Team 13