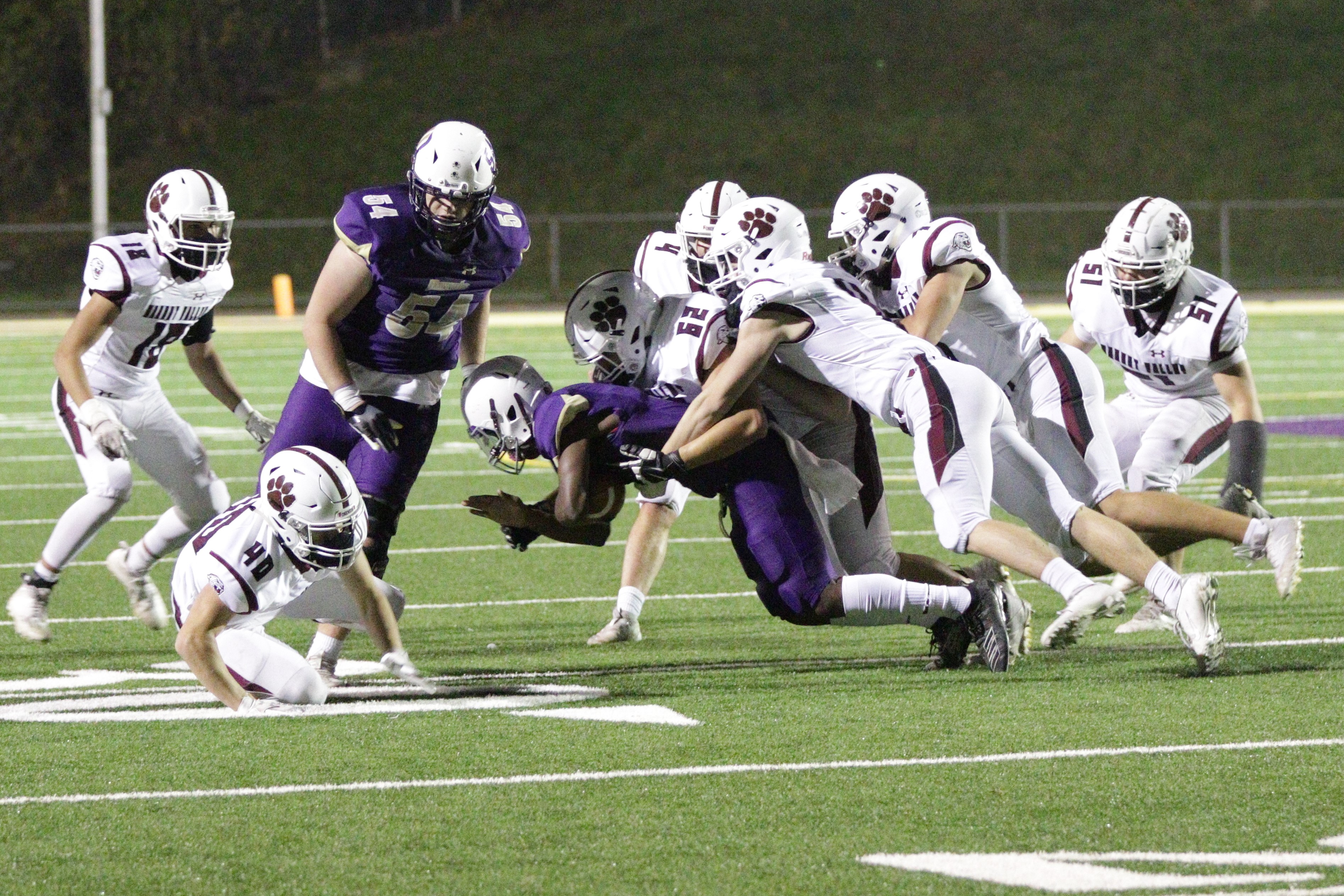 By: Alec Eskin
This Garnet Valley season has been a wild one in light of COVID-19, but the players, coaches, and fans have all found a way to make it a memorable one. Over these past four games, the Jaguars have been preforming extremely well. They are currently 4-0 and have won by an average score of 45.23 points per game. They will be wrapping up their regular season against Haverford on Friday. Lets go into a recap of each game . . .
The first game was against Lower Merion. Right from the start Garnet Valley's offense and defense seemed to click. They did not show that much rust after a more than a seven moth hiatus. The offensive, highlight of that game was a 36 yard touchdown run by Shane Reynolds to start of the season with a bang. On defense, their highlight was a pick six by Will Wreznewski.
The second game was against Conestoga. Garnet Valley scored the most points in a game in almost a decade as they beat the Pioneers 68-6. The offense had a really good game on the ground an in mostly every phase of the game. The offensive highlight for that game was 51 yard touchdown pass from Kevin McGarrey to Sean Gallagher. the defensive highlight of the game was a fumble recover and touchdown for Nick D'Antonio.
The third game marketed Garnet Valley's first away game and it was against Upper Darby. The offense used a little more of their passing game this time and the defense did not allow a score until the 4th quarter. The final score of this game was 46-6. This was the most they have passed since the Coatesville playoff game last year. The offensive highlight for this game was a 29 yard touchdown pass from Kevin McGarrey to Will Wresnewski. The defensive highlights for the game were the two interceptions and the one fumble that the Jaguars forced though out the game.
The fourth game was against their rival Ridley at home. The defense had its best game of the year throwing their first shut out. The offense also had a very good game as well. The offensive highlight in that game was a 64 yard touchdown pass from McGarrey to Gallagher. That combo has been potent all year long. Then, the defensive highlight of the game was an interception by Sean Williams when Ridley was in the red zone.
The Jaguars next and final game of the season will be against the Haverford Fords. This will be their most important game of the season as it will determine who will play in the Central League championship game. The game will be on Friday and 7:00 PM at Haverford. This should be a very fun game to watch.