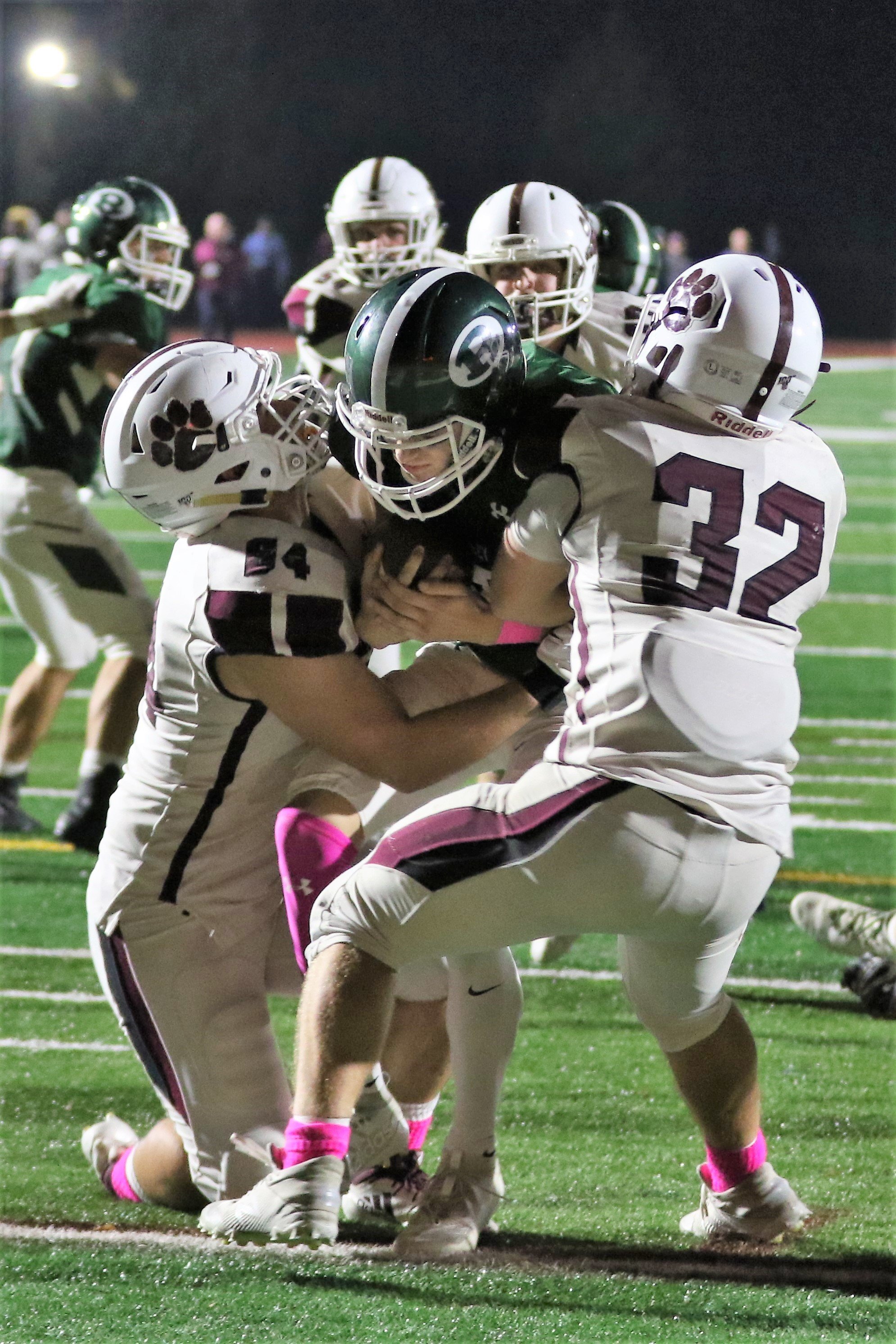 By: Alec Eskin
The Ridley fan base was fired up and excited for this rivalry game as well as their senior night against Garnet Valley. It was everything you wanted in a football atmosphere. However, the Ridley crowd was quickly quieted as Garnet Valley got a lot of great looks on offense and defense. Not only did Garnet Valley have a great night on the field, they got help from CB South and Downingtown East as CB South beat Souderton and Downingtown East beat Coatesville to give them their first Ches-Mont league loss in five years. So, going into the District One playoffs, GV will be the three seed. Let's see what happened in the game . . .
On offense, they got off to a great start after their first drive by scoring a total of 35 points in the first half. There were a lot of big plays with one of them being Ryan Gallagher's 64 yard run to but the deficit to three in the first quarter. Another was when Kevin McGarrey came in the game, on his first play, he threw a touchdown strike to Nick Weisendanger. GV wound up getting 329 total yards on the day in a very satisfying win.
The defense settled in after the first few drives and did not allow a point from the second quarter on. They had one interception and two fumble recoveries with one deep in Ridley territory while forcing three fumbles in total. A very good day for the defense against a very good offense.
The next game for Garnet Valley will be against Owen J. Roberts at Garnet Valley in the first round of the District I playoffs. Should be a good game!