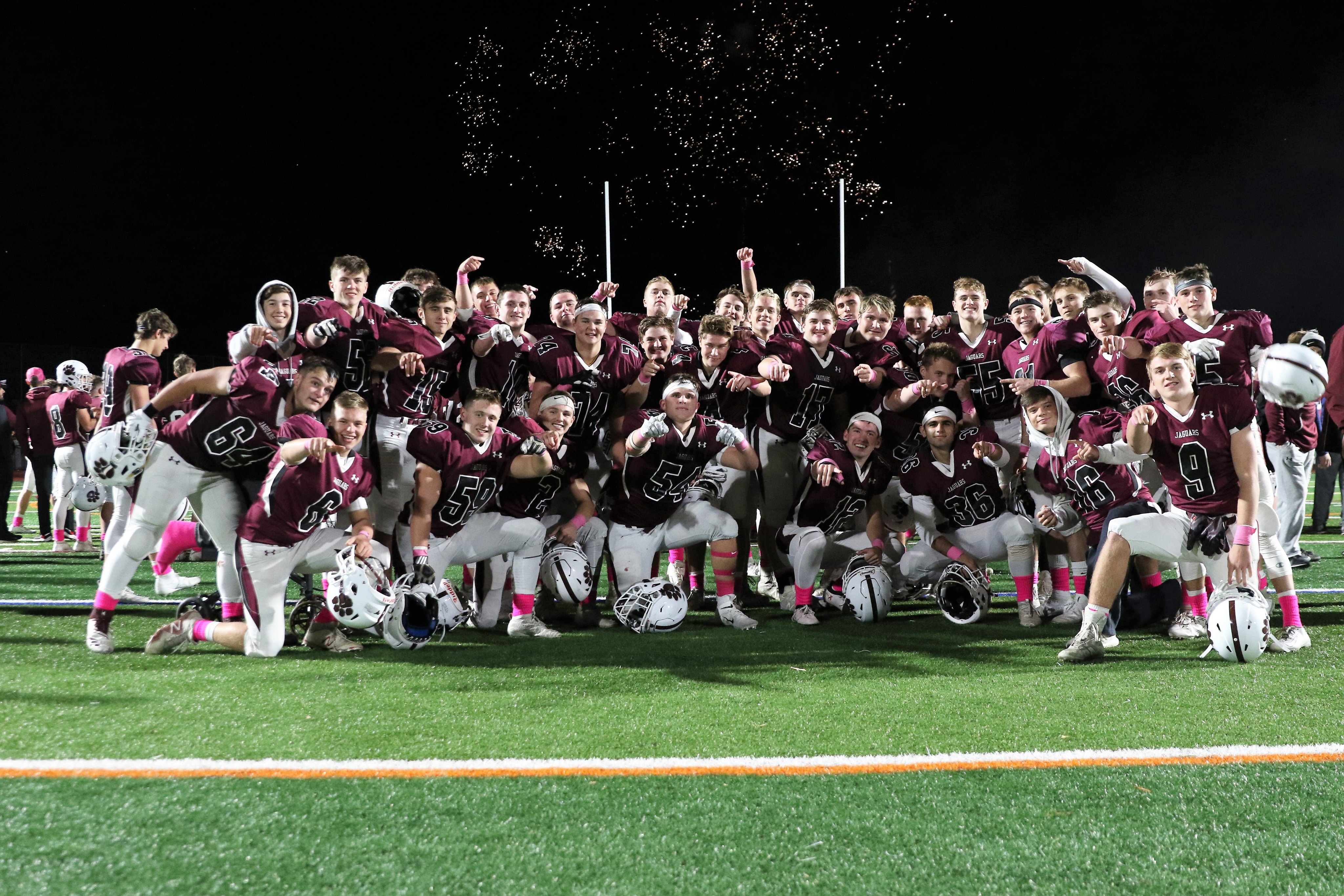 By: Alec Eskin
This week featured a dominating win over Strath Haven 49-21 to clinch them at least a share of the Central League title. They can win it outright next week if Garnet Valley beats Ridley or if Haverford loses to Harriton. Garnet Valley is currently in the 6th seed for the District One playoffs. If Garnet Valley wins next week, they could be the 4th or 5th seed, depending on other outcomes. They would move up into the fifth seed because two teams that are ahead of them, CB West and Abington are playing each other next week. The loser would then drop behind Garnet Valley. Lets take a look at last week's game in detail. . .
This game may have been the best game on the offensive side of the ball all year. The had 501 total yards on the game with 464 of those yards coming on the ground. They rushed the ball a total of 52 times for an average of 8.92 yards per carry. Ryan Gallagher passed the ball three times for a total of 37 yards, 12.33 yards per pass. However, the most impressive stat of the game could have been that they scored a touchdown on their first seven drives while the eighth drive, GV's last, ran down the clock to end the game. Overall a very impressive day for the Jaguar offense.
The defense was very efficient versus Strath Haven's potent offense. They only allowed 21 points while Strath Haven usually scores 29.78 points per game. They had a lot of stops on fourth down vs Strath Haven and were very good defending the pass which Strath Haven does not do normally. They only allowed 251 yards total with 175 coming on the ground and 75 yards passing. A very good day for the defense.
Next week's game is of course against Ridley in the regular season finale at 7:00 PM on Friday night. This could be one of the most exciting games of the year. A chance for Garnet Valley to repeat as Central League champions outright. Should be a great atmosphere for football!