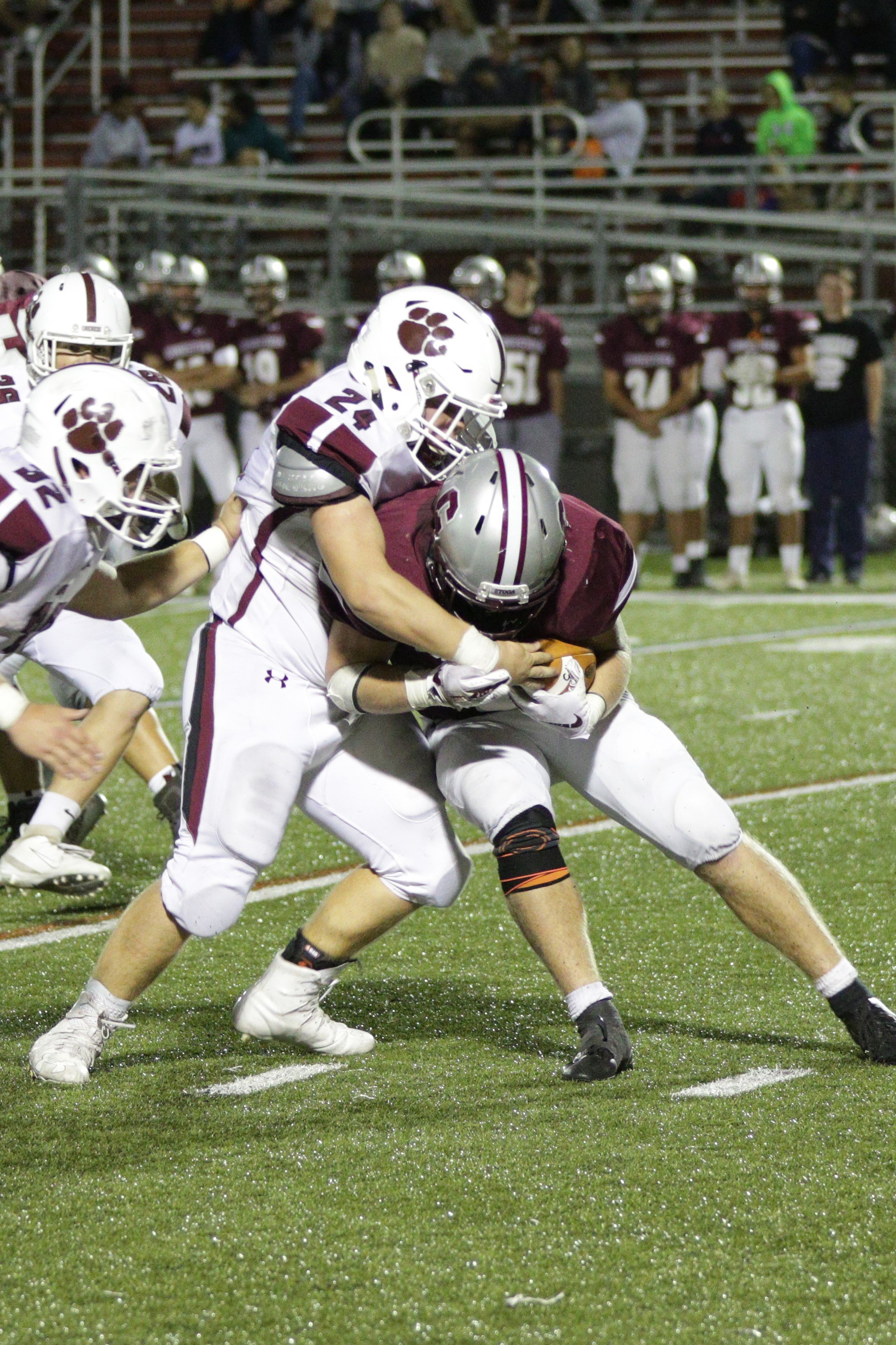 By: Alec Eskin
Garnet Valley's winning streak is now at five after losing their 1st game of the year to Downingtown West as they beat Conestoga 56-28. Gv's record on the road is now 2-1 on the road. They score an average of 44.3 points on the road and allow 27.3 points. They are currently in 9th place in the District One rankings and if the season ended today, they would be playing at Souderton. However, like college football, the better teams play each other later in the year, at least for Garnet Valley. So, Garnet Valley would have the chance to move up in the District One rankings. Let's take a look at last week's game . . .
Garnet Valley on offense made adjustments after the first half of play and broke out to score 56 points with 35 of those points coming in the second half. They average an abundant 10.43 yards per carry. To go along with those rushing yards, Gallagher threw a 29 yard touchdown pass to Kevin Craig Jr. They are currently leading Delco County in rushing yards per game.
The defense stepped up to the task in the first half with allowing no points to the Conestoga Pioneers. They had a few turnovers including an in interception that stopped a Conestoga drive in Garnet Valley territory. They were one again forcing the quarterback out of the pocket and getting into the backfield. They are one of the top teams in terms of rush defense in Delco.
Next week, they play at Penncrest on Friday at 7 PM. They are currently 2-4 overall and 1-4 in the Central League. This should be a good game to watch for the Garnet Valley Jaguar fans.